Build a Connected Supply Chain by Unlocking SAP
August 2022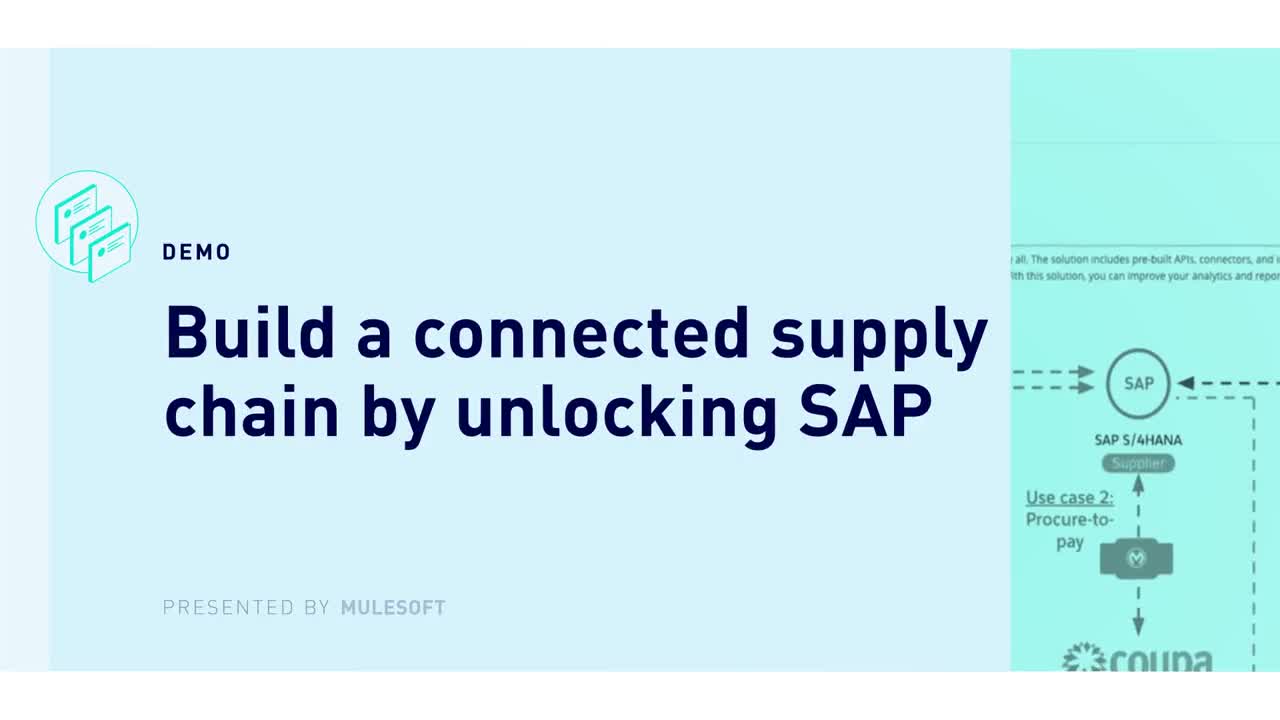 As manufacturing organizations grow in complexity, so does the need for complete visibility into an integrated supply chain. Rather than relying on creating complex integrations that can be inefficient, organizations can leverage reusable APIs to expose data from business-critical systems like SAP. Leveraging reusable APIs across the supply chain helps improve the customer experience and allows users to make better-informed decisions in real-time.
In this demo, you will learn how to unlock your data from SAP with MuleSoft using reusable APIs. We will show the power of MuleSoft with three specific use cases within Supply Chain.
Rethink Supply Chain Management with a Digital Supply HQ
September 2022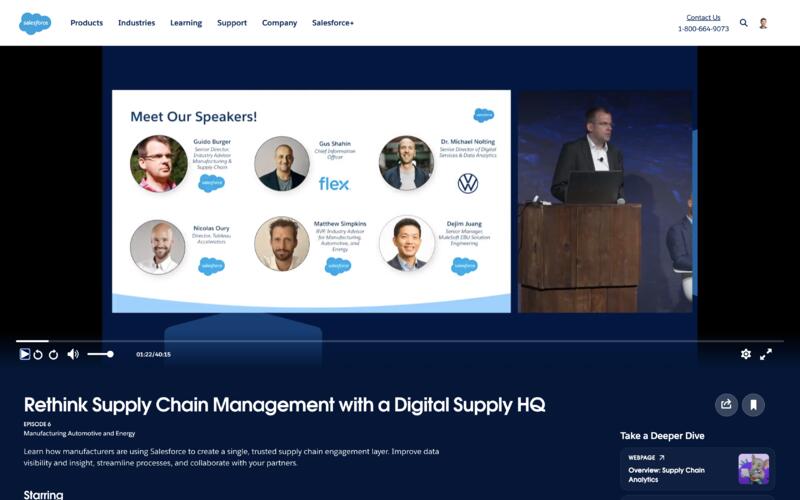 Learn how manufacturers are using Salesforce to create a single, trusted supply chain engagement layer. Improve data visibility and insight, streamline processes, and collaborate with your partners.
Salesforce 360 for Oil & Gas – PIDX 2020 Virtual Fall Conference
October 2020
Code[ish] – Heroku Podcast
MAY 26TH, 2020

Linking Data with MuleSoft
https://www.heroku.com/podcasts/codeish/71-linking-data-with-mulesoft
DockerCon 2019
May 1, 2019